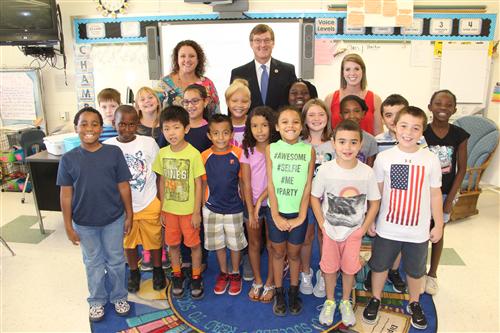 Superintendent's Weekly Message for March 20, 2017
Our community is mourning the loss of Mildred Sadler, a pioneer in our profession who gave much of her life to public education and Gaston County Schools. Mrs. Sadler passed away last week after a time of declining health.

The Sadler name is synonymous with the public schools in Gaston County because of Mildred Sadler's leadership, devotion, and vision. She was the first African-American female to serve as assistant superintendent for the school system and her many achievements and contributions are significant.

Although Mrs. Sadler had been retired from Gaston County Schools for a number of years, she continued to use her voice to garner support for our schools and the community she so dearly loved. When Mildred Sadler talked, people listened, and her message about our schools was always positive.

It is impossible to count the number of ways that Mildred Sadler influenced public education in Gaston County, throughout the region, and across the state. In everything that she did while serving as a teacher, assistant principal, and central office administrator, she always kept the schoolchildren on her mind and close to her heart.

Mildred Sadler will be remembered as a trailblazer in public education, a loyal friend to our schools, and a faithful advocate for the students, teachers, and parents of Gaston County Schools. Our thoughts and prayers are with the Sadler family during this difficult time of sorrow.
W. Jeffrey Booker
Superintendent of Schools
Southwest Region Superintendent of the Year, 2016-2017