Teachers involved in the Gaston County Schools Pinnacle program spend time learning about how to use technology to enhance classroom teaching and learning.
Gaston teachers learn about technology through Pinnacle program
It was their first week of summer vacation, but 33 teachers spent their time getting ready for next school year
at Pinnacle, a Gaston County Schools professional development program that helps teachers use technology in the classroom.
The week of classes and workshops organized by the Technology Support Services Department included discussion of education theory alongside hands-on projects to let teachers experiment with new learning
apps and programs.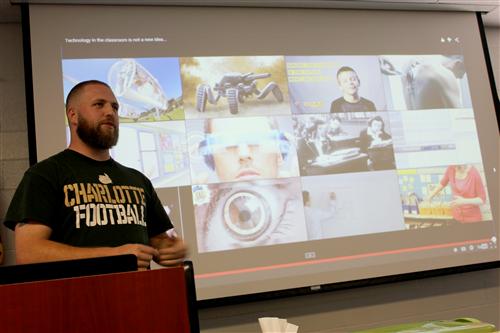 When the Pinnacle teachers return to their classrooms in the fall, they will have a set of Chromebooks or iPads for their students and a matching set for their school. More important, they will be prepared to use technology effectively not just with their students, but with their colleagues.
"They are going to be teacher-leaders
in their schools and throughout the district and be able to spread the knowledge they've gained here," said Aundrea Jenkins, an instructional technology facilitator who is involved in leading the training.
Pinnacle helps the school district ensure its investment in technology is paying dividends for teachers
and students. With more than 5,300 new computing devices added last academic year, the district now has close to 24,000 devices in use and wireless Internet installed at all 55 schools. Some schools even allow students to use their own smartphones or tablets in the classroom.
"What's more important than the devices themselves is for the teachers to know how to incorporate
them in classroom learning," said Jason Mammano, instructional technology facilitator. "Technology in
itself doesn't do anything, but it does augment good teaching."
Lisa Montgomery, instructional technology facilitator, agreed: "The number one factor in the classroom
is the teacher. We're helping good teachers become even better."
Along with trying out new apps and Chrome extensions, the Pinnacle teachers learn how to evaluate the
ways they can use technology in the classroom. The goal is to not just use a computer as a substitute for
a book or pencil, but to open up new methods of learning. One method is "flipped" lessons: the teacher records a lecture for students to watch at home thus freeing classroom time for interactive projects.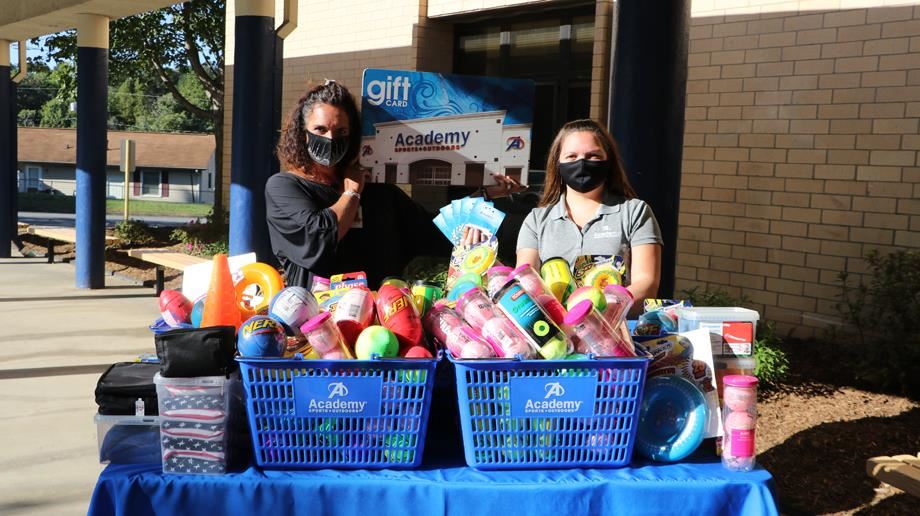 Shay Whitlow, media specialist at East Gaston High School, said she's excited to use what she learned during her week at Pinnacle.
"It's been great for me to have the chance to collaborate with other teachers and get ideas to take back for all grade levels and subject areas," Whitlow said. "They've taught us how to collaborate with other teachers to help improve learning through integrating technology into the curriculum."
Candace Hester, a sixth grade teacher at Cramerton Middle School, said the week at Pinnacle is inspiring: "It's great to talk to teachers at other schools and grade levels in a way you wouldn't usually be able to and bounce ideas
off one another."
Sean Markwith, an instructional technology facilitator, said that is one of the goals of Pinnacle, which
includes three years of ongoing professional development.
"We want to affect whole schools," he said. "As educational leaders, they need that professional development so they can continue to grow and develop more fantastic teachers."