Exceptional Children Camp Offerings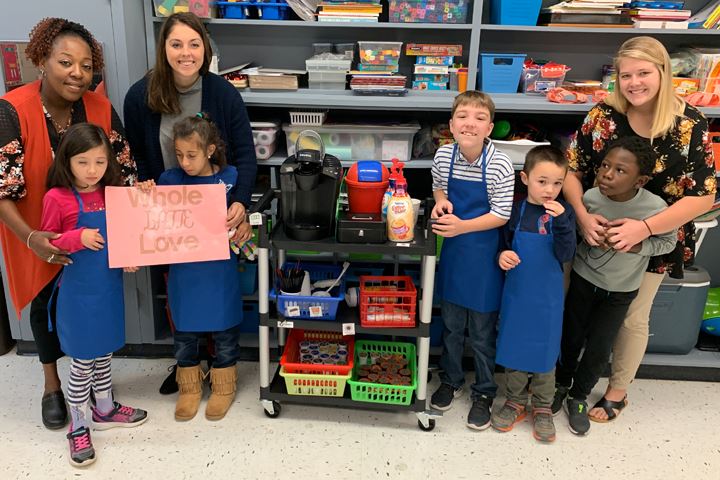 Camp HELLO

July 19-22 and July 26-29

8:00 a.m. - 3:15 p.m.

In-Person
North Belmont Elementary

Camp HELLO (Helping Enhance Language Learning Outcomes) is a new summer opportunity for language enrichment geared specifically for students in the elementary grades who are deaf or hard of hearing. Students will enhance vocabulary through fun games and expand language through hands-on activities while building a social community with their peers. Personalized parent counseling and training will be offered during camp to expand parents' knowledge around their child's language acquisition and effective strategies they can implement at home and in the community.
Camp R&R

June 14-17 and June 21-24

8:00 a.m. - 3:15 p.m. (Elementary / Middle)

9:00 a.m. - 12:00 p.m. (High School)

In-Person
Gardner Park Elementary, Grier Middle, and North Gaston High

Refocus and refresh school routines and social communication skills through structured recreation and leisure activities. Students in grades K-12 following the NC Extended Content Standards are invited.
Gaining M-Eye Independence

July 12-15 and July 19-22

8:30 a.m. - 2:30 p.m.

In-Person
North Gaston High School | (Elementary only)

The universe is calling! This summer, we will once again host the Gaining M-Eye Independence Tactual Adventures Camp. We will escape to the stars with our elementary-aged students with visual impairments to learn more about Braille reading and writing as well as self-help and cooking skills while having fun with friends in a summer opportunity that is out of this world.
Gaston Links: Get Fit!

July 19-22 and July 26-29

9:00 a.m. - 12:00 p.m.

In-Person
Gaston College - Dalpiaz Student Center

Commit to get fit this summer! Current and incoming Gaston Links students are invited to attend this two-week summer camp to prepare for the upcoming school year. Exercises will include training in technology, social-emotional learning, fitness, self-care, and self-advocacy. The best project you ever work on is you!
Legibility Llamas

July 19-22 and July 26-29

8:00 a.m. - 11:30 a.m.

In-Person
Brookside Elementary

Legibility Llamas is a new summer camp opportunity for elementary-aged students currently receiving IEP Occupational Therapy services targeting handwriting skills. The Handwriting Without Tears program and other research-based skilled interventions will be used with students so handwriting becomes "NO Probllama!" Occupational therapists will also provide teacher and parent training on handwriting strategies that can be used in the classroom or at home.