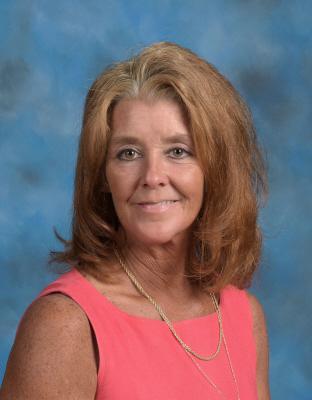 Phone:
Email:
Degrees and Certifications:
Bachelor of Science in Music Education and Minor in Bible and Psychology - Liberty University W.C. Friday Teacher of the Year (2007 - 2008) GCS Band Director of the Year (2008) Band Director of the Year (2014) - Gaston County Band Director's Association Clinician for Gaston Co. Middle School Honor Bands (2009 and 2015) Conductor for Gaston County's "Not So Over the Hill" Band Session Facilitator at Gaston County Schools Mini Conference
Mrs.

Cindy Owens

Band Director/General Music Teacher

Mrs. Owens began her music experience at the age of six, with the first of many years of piano lessons, performing in church and community events. In the 6th grade, I joined her school's band and learned to play the clarinet. She also had the honor of studying under a phenomenal Band Director, Dorthy Roberts, who had such an impact on her, that while still in the 6th grade, she decided that she wanted to become a Band Director. Through the rest of middle school and high school years, she took every opportunity to pursue the different aspects of music and band.

This year will mark her 28th year of teaching music. I earned my Bachelor of Science in Music Education from Liberty University along with a Bible and Psychology Minor. She's had the honor of teaching both middle and high Schools in Virginia and North Carolina. She's an active member in SCDBA, MENC, the North Carolina Music Educator's Association, GCBDA and the Women's Band Director Association. She held the advisory position for the TRI-M National Honor Society at Ashbrook High School. She has been the Chairperson of Gaston County Band Director Association for the past twelve years and is currently a Pinnacle Leader, a PLC Facilitator, a Mentor for the Gaston County Schools, Gaston County Band Director Chairperson, and the Fine Arts Co- Team Leader for W.C. Friday Middle School. In 2011, she was selected as the PLC Facilitator for the GCBD and still retains that position. She has had the privilege of adjudicating marching competitions and working as a woodwind and colorguard tech for several schools in our immediate area. She also began the Summer Musical ART'S (SMARTS) Camp here at W. C. Friday. This four week band camp's gives middle school students the opportunity to continue musical instruction throughout the summer. She continues to research her subject area and attends regional and national conferences in order to bring the latest facts, knowledge, and teaching techniques into her classroom so that her students leave with true 21st century education. She doesn't consider teaching a job; she states that "...it is a career that continues to enrich and enhance my life as I share this pursuit and passion with my students."

She resides in Stanley, North Carolina with her husband Jim Owens Jr. and our new kitty, Scherzo -- Off-course a musical term meaning vigorous, and playful. They enjoy working in their yard, grilling out, listening to a variety of music, traveling, cruising, biking, and sharing their experiences with the youth of Gaston County. She has found a passion for running in the past six years. So far she's run many 5k's, 10k's, and half-marathon's -- she recently completed her 1st full marathon in May of 2015! Some of her most memorable times have been with the band students and parents in Gaston County traveling to New York City and performing at Walt Disney World in Florida with the W.C. Friday Cavalier Band!

Click Here to view the Band Department's website.