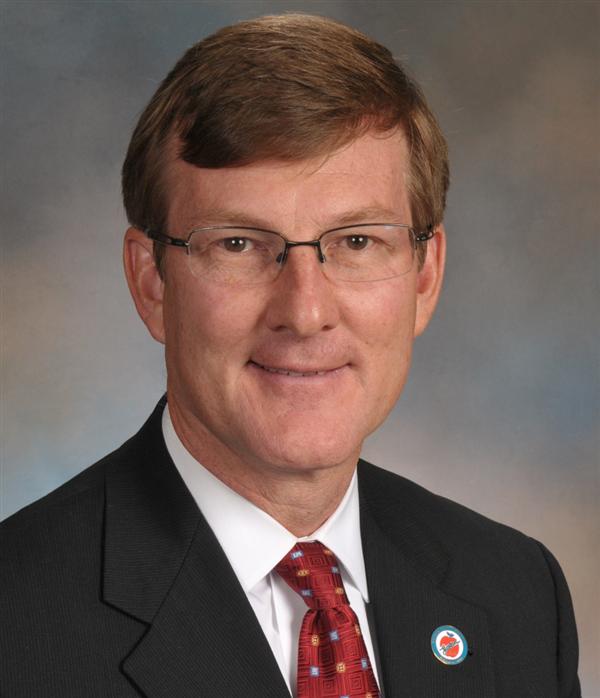 Phone:
Email:
Degrees and Certifications:
Superintendent's Message

Back-to-School Message, 2017-2018
Superintendent W. Jeffrey Booker
Gaston County Schools

It's a brand new school year in Gaston County! We are pleased to welcome our students and teachers back to school for the 2017-2018 academic year, and we look forward to working with them and our parents, volunteers, and community/business partners to ensure another great year in Gaston County Schools.

Bright and early on Monday, August 28, the yellow buses will roll, the school bells will ring, and some 32,000 students in pre-kindergarten through high school will walk through our doors and into our classrooms. This year, we are welcoming more than 200 new teachers to the district, and this number includes some 125 teachers who are beginning their career in the education profession.

Gaston County Schools is fully accredited as a quality school system by AdvancED and the Southern Association of Colleges and Schools. All schools have a comprehensive instructional program with opportunities for every student at every ability level. The district offers Advanced Placement (AP) and honors courses, Career and Technical Education programs, the Career and College Promise partnership with Gaston College, services for exceptional children, and many other academic and student support programs. Our employees are highly qualified professionals who care deeply about the success of children, and the support from our parents, volunteers, and community partners makes our schools even better.

In Gaston County, we have plenty of reasons to celebrate our schools. Our graduation rate is at an all-time high, the dropout rate remains low, and when compared to the largest school districts in the state, we have the best school safety record. Last year, students excelled in all areas: academics, athletics, fine arts, extracurricular activities, and community service.

The Class of 2017 earned more than $45 million in scholarships to attend the most prestigious colleges and universities in the nation and that includes two full-tuition scholarships to Ivy League schools, Brown and Princeton.

Our schools earned plenty of awards, ranging from regional, state, and national honors in robotics, science and engineering, the fine arts, visual art and writing, financial literacy, Battle of the Books, and other areas. Our students gave outstanding performances in sports, earning state championships in football, cheerleading, and track and field. We also received recognition for excellence in School Nutrition, Transportation, Finance, and Communication.

Additionally, we had the North Carolina Teacher of the Year, we experienced first-year success with the Hawks Nest STEAM Academy and the Hunter Huss High School Career Academy, and our schools collected more than $21,000 to help schools in eastern North Carolina that were affected by Hurricane Matthew.

The summer months are a busy time for school staffs and central office personnel. This summer, school buildings were cleaned thoroughly, repairs and improvements were made at many schools, buses were inspected, new employees were hired, and teachers and other employees participated in professional development.

Our summertime programs offered engaging academic opportunities for students across the county. The summer reading camp for students in grades 1-3 provided individual and small-group instruction to improve reading and comprehension skills, and our summer enrichment activities focused on learning in an exciting and creative environment.

Everyone in our school family is looking forward to the new academic year with enthusiasm and optimism. We anticipate steady progress toward higher student achievement and expect our graduation rate to increase again. Two schools will open – the new Pleasant Ridge Elementary School in west Gastonia and the new Stanley Middle School, and more school choice options are coming with the Gifted and Talented Academy at Pleasant Ridge and the Gaston County Virtual Academy that provides personalized online learning for middle schoolers.

As we welcome the new school year, we will continue our focus on:

•Providing safe schools for our students and employees;
•Ensuring outstanding academic and extracurricular opportunities for students;
•Equipping our classrooms with up-to-date technology;
•Working to address our on-going school facility needs; and
•Offering quality customer service and strengthening our partnerships with parents, businesses, and the community.

We invite parents to learn more about our schools by visiting the district website, www.gaston.k12.nc.us, and your child's school website. We also encourage parents to download the Gaston County Schools mobile app, connect with us on Facebook, Twitter and YouTube, and watch Spectrum Cable Channel 21, our educational television station, for the latest school news and information.

The Board of Education joins me in extending best wishes to all students, parents, and employees for a productive school year filled with many excellent opportunities. Working together, we will continue to inspire success and a lifetime of learning in Gaston County Schools.

W. Jeffrey Booker serves as Superintendent of Gaston County Schools.