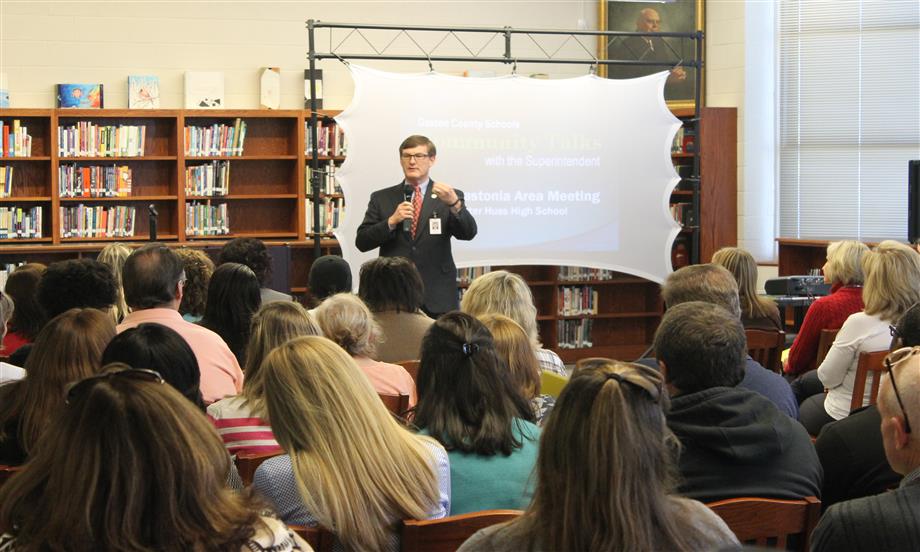 "Community Talks with the Superintendent" Meetings
Thank you for attending the "Community Talks with the Superintendent" meeting in your community. We sincerely appreciate your particip
ation.
More than 1,200 parents, school employees, students, civic leaders and interested citizens participated in the meetings held across the county at
Ashbrook High School (East Gastonia Area)

John Chavis Middle School (Cherryville Area)

Belmont Central Elementary School (South Point Area)

Bessemer City Central Elementary School (Bessemer City Area)

Hunter Huss High School (West Gastonia Area)

East Gaston High School (East Gaston Area)

Carr Elementary School (Dallas Area)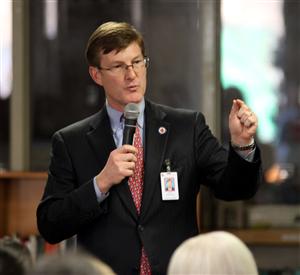 We received many excellent comments and suggestions – more than 2,100 – from the small discussion groups. We are working now to review all comments.
The comments will help us as we work with the community to plan for the future of Gaston County Schools.
Some common topics/themes from the small discussion groups include: C
alendar
Class Size and School Capacity

Communication

Equality from School-to-School

Funding

Parent and Community Partnerships

Safety

School Choice

Supplies and Resources

Support for Public Schools

Teacher Morale

Technology

Testing Requirements
Again, thank you for attending our
Community Talks with the Superintendent
meetings.
Click
here
for the Community Talks Summary Report.
Click
here
for the Community Talks Questions and Answers.