Return to Headlines
Gaston school achieves coveted national honor
Immediate Release
September 28, 2017
Contact: Todd Hagans
Chief Communications Officer
Office: (704) 866-6118
Cell: (704) 718-0279
E-mail: tthagans@gaston.k12.nc.us

School in Gaston County achieves coveted national honor
Highland School of Technology chosen as a 2017 National Blue Ribbon School

Gastonia, N.C. – Highland School of Technology in Gaston County has been chosen as a 2017 National Blue Ribbon School, a distinction presented by the United States Department of Education.
U.S. Secretary of Education Betsy DeVos officially announced the winners this afternoon, bestowing the coveted recognition upon only 342 schools in the nation. Public and private K-12 schools receiving the honor have shown either outstanding academic performance or progress in closing the achievement gap.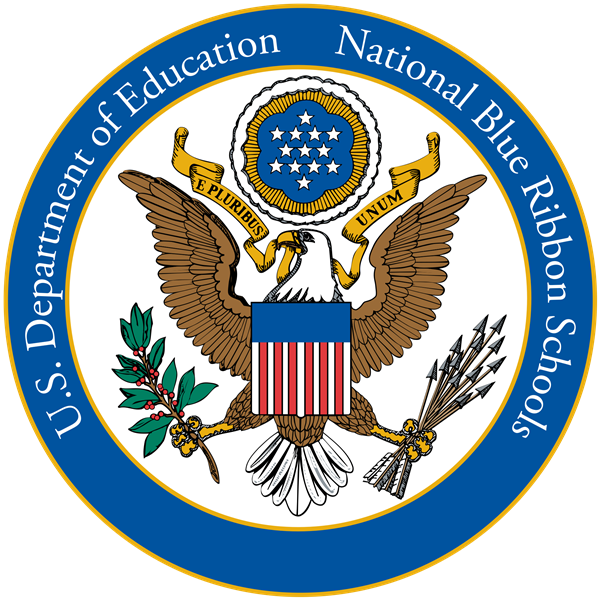 Highland is one of only six schools in North Carolina to earn the distinction this year.
"This is a significant award for Highland, and we are so very proud," said Denise McLean, principal. "We have always known that Highland is a model school with world-class students and teachers, and now, with this national recognition, everyone will know it."
McLean continued, "Being chosen as a 2017 National Blue Ribbon School is one of the highest, most prestigious honors a school can receive. For us, it recognizes our students, parents, teachers, staff, and this community for our unwavering commitment to high academic standards and superior student achievement."
Highland has consistently ranked as one of the most successful schools in North Carolina. The school has achieved a perfect or near perfect graduation rate every year since the state first calculated the graduation rate in 2006. The school has earned a 100 percent graduation rate six times (2008, 2010, 2012, 2015, 2016, and 2017). The school's performance grade has been an A or A+ since the state began determining the grades in 2014-2015. For 2016-2017, the school had an A+ performance grade, and test results indicated no achievement gap among students.
Superintendent of Schools W. Jeffrey Booker stated, "It is a distinct pleasure to congratulate and commend the Highland School of Technology. Being named a National Blue Ribbon School is what all schools strive for, but only a few are chosen each year. Highland is now part of an elite group, and the school takes its place among the most outstanding schools in our country."

In November, Highland will be honored during the National Blue Ribbon School awards ceremony in Washington, D.C. It is scheduled for November 6-7. Planning is under way for a celebration at the school in late November.
Highland School of Technology opened in 2000 as Gaston County's first magnet high school. Students are chosen through an application and lottery process. The school's comprehensive academic program features three distinct academies: health sciences; business, legal, and information sciences; and manufacturing/engineering technology and graphics.
Highland is the third school in Gaston County Schools to earn the National Blue Ribbon School status since the recognition program began in 1982. W.A. Bess Elementary won the honor in 2006, and Arlington Elementary was named a National Blue Ribbon School in 2003. Arlington consolidated when the new Sadler Elementary School opened in August 2004.