Return to Headlines
"Grab and go" program provides meals for students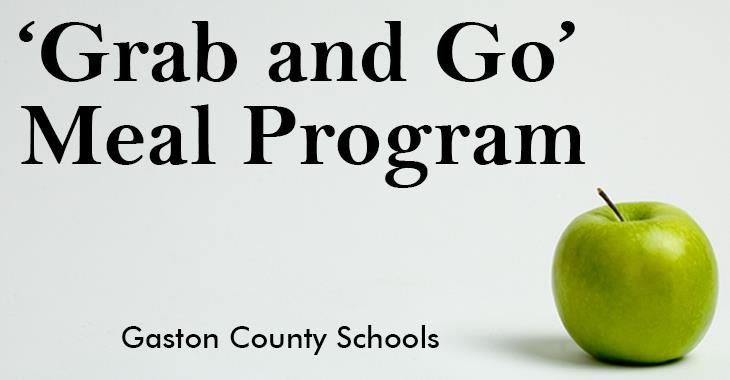 "Grab and go" program provides meals for students

Gaston County Schools is providing "grab and go" meals for students. The service offers a nutritious meal for children while schools are closed because of concerns related to the coronavirus.

Meals are being distributed at the following 20 locations:

▪ Ashbrook High School, 2222 South New Hope Road, Gastonia
▪ H.H. Beam Elementary School, 200 Davis Park Road, Gastonia
▪ Bessemer City High School, 119 Yellow Jacket Lane, Bessemer City
▪ Brookside Elementary School, 1925 Auten Road, Gastonia
▪ Carr Elementary School, 307 South Pine Street, Dallas
▪ Chapel Grove Elementary School, 5201 Lewis Road, Gastonia
▪ Cherryville Elementary School, 700 East Academy Street, Cherryville
▪ Erwin Community Center, 913 North Pryor Street, Gastonia
▪ Grier Middle School, 1622 East Garrison Boulevard, Gastonia
▪ Holbrook Middle School, 418 South Church Street, Lowell
▪ Hunter Huss High School, 1518 Edgefield Avenue, Gastonia
▪ Kiser Elementary School, 311 East College Street, Stanley
▪ Mount Holly Middle School, 124 South Hawthorne Street, Mount Holly
▪ North Belmont Elementary School, 210 School Street, Belmont
▪ Robinson Elementary School, 3122 Union Road, Gastonia
▪ T. Jeffers Community Center, 121 Hartman Street, Gastonia
▪ Tabernacle Baptist Church, 519 West 19th Avenue, Gastonia
▪ Tryon Elementary School, 2620 Tryon Courthouse Road, Bessemer City
▪ Warlick Academy, 1316 Spencer Mountain Road, Gastonia
▪ Woodhill Elementary School, 1027 Woodhill Drive, Gastonia

At each location, distribution takes place weekdays from 10:30 a.m. until 12:00 noon.

How does the program work?
The "grab and go" meal service works much like our summertime feeding program, and it is intended to help families who depend on our School Nutrition program for meals.

▪ When you arrive at the meal pickup location that is most convenient for you, look for the school bus in the front parking lot.
▪ Go to the school bus and ask for a meal. The meal will be packaged in a bag.
▪ The meal will be provided to children (age 18 and younger) free-of-charge.
▪ You should plan to take the meal with you – there is not a place to eat on-site.
▪ You may pick up a meal at any of the locations, regardless of where you live or attend school.

If you have a question about our "grab and go" meal program, call (704) 836-9110.

This page was updated on Thursday, March 26.