Return to Headlines
Hunter Huss students get chance to see 'Hamilton'
Hunter Huss students to attend 'Hamilton' Education Program in Charlotte

A group of 120 students from Hunter Huss High School are not "throwing away their shot" when they attend the 'Hamilton' Education Program at Blumenthal Performing Arts Center in Charlotte. The eleventh graders will get the opportunity to attend Blumenthal's most sought after show of the season, 'Hamilton.'|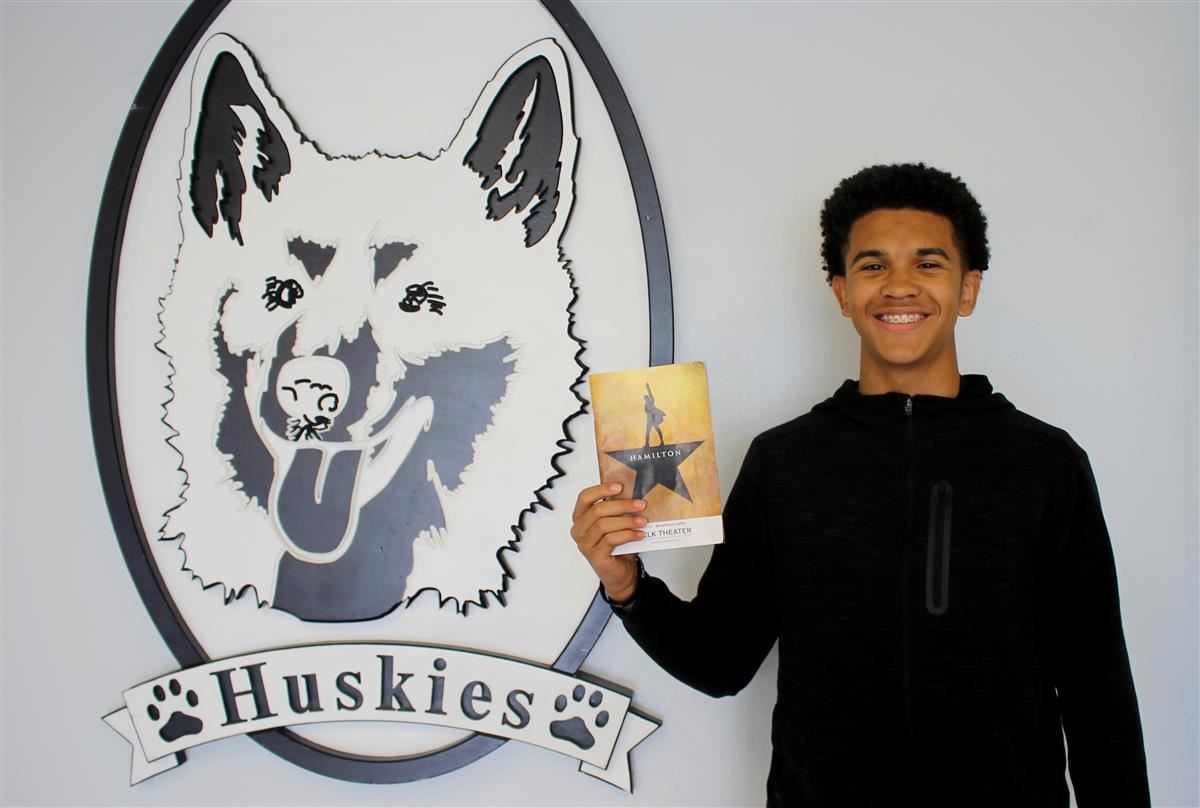 "Hamilton" tells the story of America's Founding Father Alexander Hamilton and his journey as an orphan in the West Indies to George Washington's right-hand man during the Revolutionary War. Featuring a score that blends hip-hop, jazz, blues, rap, and R&B, 'Hamilton' isn't your typical history lesson. But it's a perfect way to get students interested in the American Revolution.

The 'Hamilton' Education Program is an initiative that gives the Hunter Huss students the chance to attend a question-and-answer session with the cast of the Broadway mega-hit with other students from across the state. Before sitting in on the matinee performance on November 1, there will be a session when students get to perform on stage.

One of the students is Hunter Huss junior Donavan Moonie. Moonie submitted a music video for an original rap he wrote. Out of 27 schools attending the program, Donavan is only one of a handful of students who was chosen to perform on the Blumenthal stage.

"Donavan is a performer," said Hunter Huss social studies teacher Alicia Kale. "He is really going places, and I'm so excited to watch him get up on stage and share his talent."

Kale, who helped spearhead the opportunity for students to attend the performance, said the group raised $1,200 in two days to help cover the cost of attending. The Gaston Regional Chamber also pitched in, contributing $360 to pay for bus transportation.

Kale is excited to watch her students fall in love with a time period that they might not normally be interested in.

"This is giving our students the opportunity to do something that is a once-in-a-lifetime chance," she said. "These students will eventually forget the lesson plans and homework we had them do in class, but they will remember this opportunity forever."

Kale wants to stress how hard her students have worked to make this opportunity happen, much like Founding Father Alexander Hamilton. Certainly, they aren't "throwing away their shot" (a reference to one of the production's popular songs) to be a part of 'Hamilton,' which has consumed the theater world.

"It's been a lot of long hours and extra work, but I am so proud of them," she said. "They've totally earned this."

Click below to watch the rap video created by student Donavan Moonie.