Return to Headlines
School district pays tribute to Terry Usery
We remember long-time educator and former Board member Terry Usery
The Gaston County Schools family is mourning the death of Mr. Terry Usery, who passed away on February 14, 2021.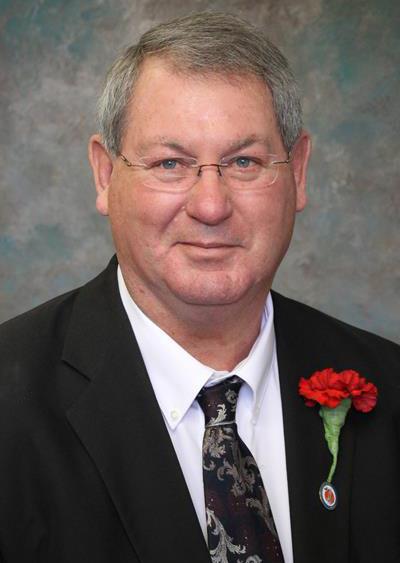 A long-time educator with more than 40 years of dedicated service to the profession, Mr. Usery worked as a classroom teacher, bus driver, and school administrator. He served as principal of Page Elementary School and Cherryville Elementary School before spending more than 16 years as principal of Tryon Elementary School, which he affectionately referred to as "the purrrfect place to learn."

Mr. Usery began his career with Gaston County Schools in August 1974, working for 15 years as a teacher at Carr, Arlington, and Tryon elementary schools. From 1989-1992, he was an assistant principal at Woodhill Elementary and W.C. Friday Junior High School before being named the principal of Page Elementary in July 1992. After four years at Page, he spent one year at Cherryville Elementary, and then served as principal of Tryon Elementary until his retirement in 2014.

In 2013, Mr. Usery was named the Gaston County Principal of the Year. He capped his career in education by serving as the Cherryville Township representative on the Gaston County Board of Education from 2016 until 2020.

When he was elected to the Board of Education, Mr. Usery answered the call to dedicate much time and energy to serving the students, employees, and families of Gaston County Schools. He collaborated with his fellow Board members, Superintendent Booker, school administrators, teachers, parents, community leaders, and others to improve educational opportunities for children.

From the classroom to the principal's office and all the way to the Board Room, Mr. Usery worked tirelessly during his entire professional life to be a staunch advocate for students, teachers, and the entire public school system in the community he so cherished and loved. He was a voice, a beacon, and an ambassador for education because he wholeheartedly knew what quality teaching and learning does for children – it changes their lives forever.

Everyone associated with Gaston County Schools wishes to express our sincere condolences to Mr. Usery's family and friends during this difficult time of loss and sadness. Mr. Terry Usery, our loyal friend of public education, will be missed by all of us.
Click here for Mr. Usery's obituary.