Return to Headlines
Teacher Perspectives: The First Day of School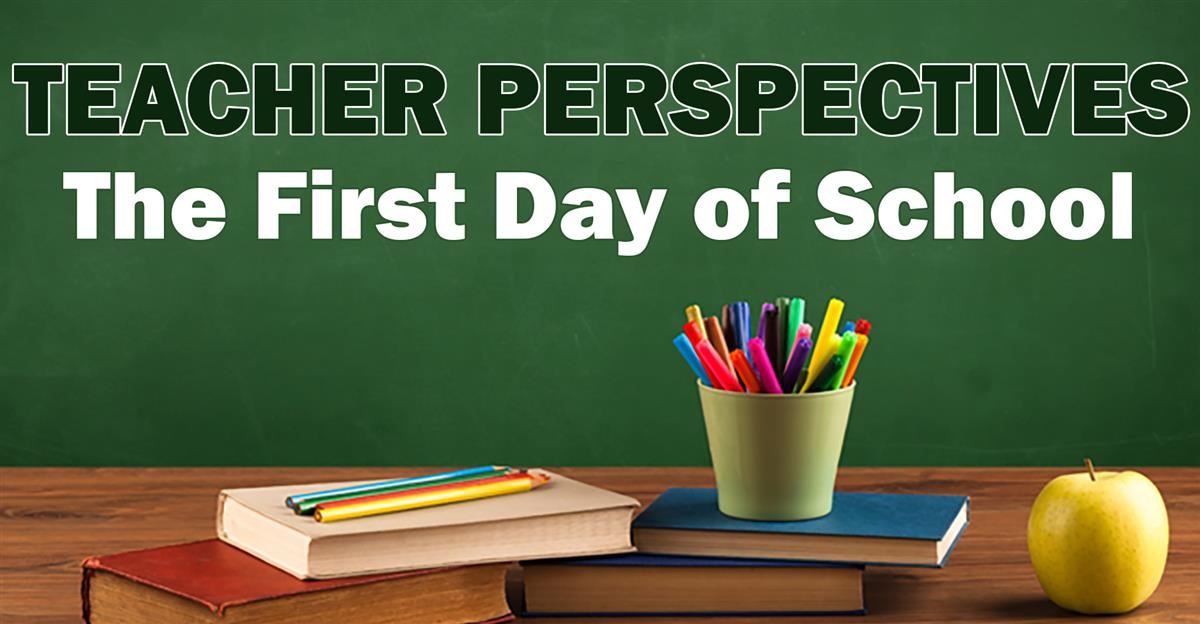 Teacher Perspectives: The First Day of School

On Monday, Allison Drennan from the Communications Department spent time with three teachers to get their perspective on the first day of the 2019-2020 academic year for Gaston County Schools. Here is a glimpse at what the day was like for an elementary school teacher, a middle school teacher, and a high school teacher.

■ Nervous excitement
Ashley Warlick, H.H. Beam Elementary School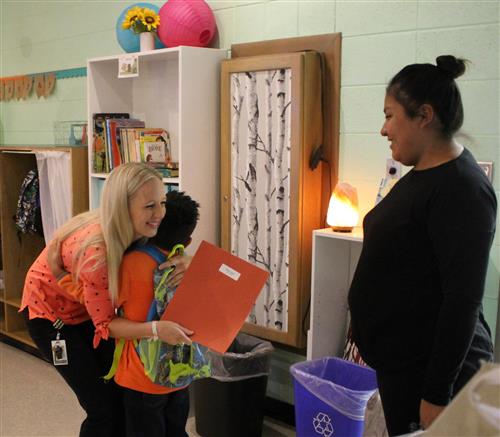 Ashley Warlick spent her morning at H.H. Beam Elementary greeting students new and old. The first grade teacher balanced meeting all of her new students and explaining the rules of her classroom with hugging former students who popped into her room just to say "hello" before going on to their new class.

"Relationships are huge to me," Warlick said. "I miss our students over the summer. So when we come back in August, it's always really exciting to me."

Warlick, who is in her third year of teaching at H.H. Beam, admitted that she still gets nervous for the first day of school, but can't deny that it's a nervous excitement she channels into her students.

When her first-graders entered the classroom before the morning bell rang, Warlick let them pick where they wanted to sit and gave them a coloring activity to get the morning started. The students had the freedom to use their creativity to decorate a circle printed on a worksheet.

"I love getting to meet everyone," she said. "You know, at open houses, the children are shy. They might not always want to get to know you, but I love getting to see their own personalities come out."

After the morning announcements, Warlick shared with her students how they are to start each morning. Teaching them four key words, she wants to make sure they know what is expected of them in her class, but still make learning fun for them.

"I want my students to like me as much as I like them," she said. "I want to make sure I'm doing what's best for them as their teacher. That changes from year to year with each group I have."

■ New place for a new start
Deanna Morrison, Bessemer City Middle School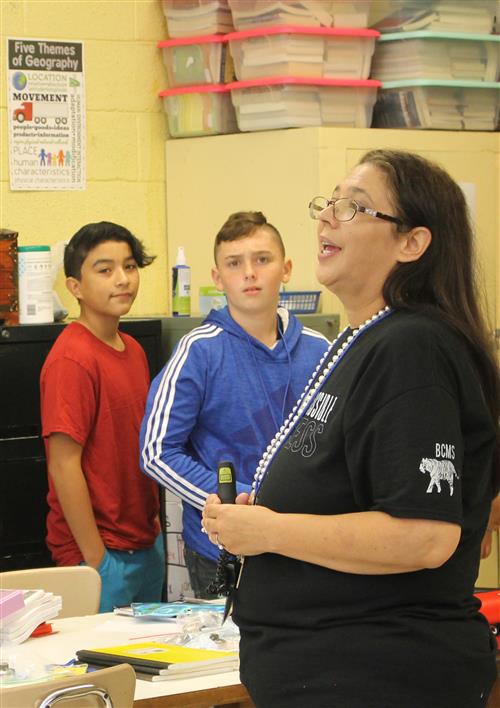 Students in Deanna Morrison's first period class were getting used to a whole new school environment. The sixth-graders spent their first day at Bessemer City Middle School learning about their new home for the next three years.

"Most of these students, I've never met before," Morrison said. "They're in this new place and learning all of these new rules so it's nice to be able to be excited for them as they start a new journey in middle school."

"Today, I'm going to teach you … how to be a successful sixth grade student" was written on a dry erase board in the language arts and social studies teacher's classroom.

Going over the school's student handbook and procedures and expectations are an important part of the first day of school as students learn the building blocks for what it means to be a Bessemer City Middle School Tiger, according to Morrison.

While the first day of school seemed to go smoothly, Morrison said there are a few challenges ahead – like conquering lockers.

"Learning how to master the locks for their lockers is the hardest part," she said, watching as her students learned how to enter their three-digit code. "There will probably be some tears before the day is up over those three numbers."

Morrison, who has been teaching for 22 years, has a special advantage as she gets to experience the school's first year of its Technology and Industrial Engineering Academy. The program also starts at Bessemer City High School this year, meaning students from the middle school have the opportunity to advance through the program.

"I'm excited to see what the academy brings to Bessemer City Middle," Morrison said. "It will be really nice to see how the students embrace the CTE (Career and Technical Education) classes and what the program will mean for their future."

■ First draft
Woody Cox, North Gaston High School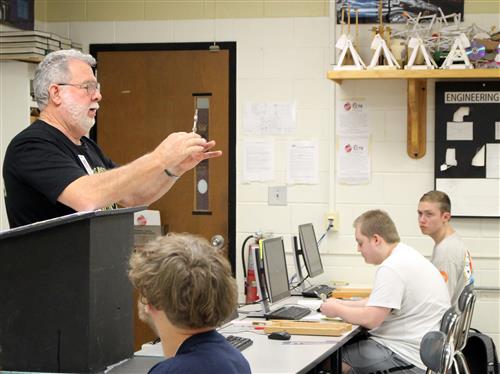 "You're going to like this class a whole lot, I promise."

Those were the confident words from Woody Cox, the drafting and engineering teacher at North Gaston High School, on his students' first day of class. And, Cox has reason to be confident.

Making a guessing game of how long he has been teaching, his students had to keep guessing for a while before they hit the right number. Cox has been in the classroom for 44 years, spending the last 14 of them at North Gaston. It is obvious that he takes pride in teaching students about a subject he loves.

With students from all grade levels in his class, he took the time to go over expectations and how procedures in his room worked. Each student was assigned a tray of drafting tools, and he took the time to go over each tool, explaining their use.

Cox also made sure to tell students about how they would be able to incorporate the things they would learn in the future, an important task for high schoolers getting ready to enter the workforce, military, or go on to college as they continue their education.

"In this class, you'll learn things I can promise that you'll use in the real world," Cox said. "People who are on time, who are individual thinkers and team players, they rise up in the world, and the grading system here encourages that inside and outside of the classroom."

Cox even had students get started on preparing for their first lettering test that will happen later this month as he taught them about the Cornell Note-taking System, a nod to the other skills his students can use to succeed in their classes.

"By the time you leave today, you may be interested in drafting, too," he said to me as he wrapped up the lesson.