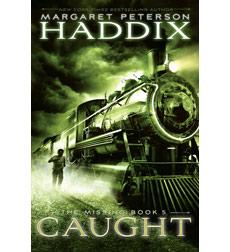 by Margaret Peterson-Haddix
Year Published:
Imagine a world where families are allowed only two children. Illegal third children—shadow children—must live in hiding. If they are discovered, there is only one punishment: Death.

For the first time, all seven books in this beloved and bestselling series are available together in an attractive boxed set. Ideal for newcomers to the series and loyal fans alike, this collection includes Among the Hidden, Among the Impostors, Among the Betrayed, Among the Barons, Among the Brave, Among the Enemy, and Among the Free.