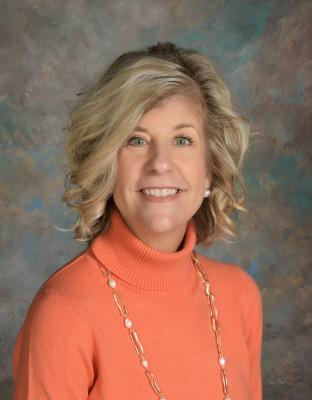 Phone: 704-836-9118
Email:
Degrees and Certifications:
Mrs.

Kristin Kiser

Welcome back or welcome to Lowell, whichever the case may be! I am delighted and honored to serve as your principal at Lowell Elementary. My name is Kristin Kiser and I would like to tell you a little bit about myself. I am a native of Gaston County and a product of Gaston County Schools. I am a graduate of South Point High. I received my degree in Elementary Education from Western Carolina University and my Master's Degree from Francis Marion University. I received my degree in Administration from Winthrop University. I have served 28 years in education in various roles. I have taught grades 1, 2, and 5 in both North and South Carolina. I also served as an Assistant Principal at Thornwell Elementary in Hartsville, South Carolina and as Early Childhood/Title I Coordinator in Chesterfield County School District Office prior to coming home to Gaston County. Upon my return, I worked as an Assistant Principal at Rankin Elementary and South Point High School. Following this experience, I served as Principal at Bessemer City Primary,Pinewood Elementary, and Rankin Elementary. I currently reside in Belmont with my husband. We have four grown children who live as close as Gastonia and as far as Guam. In my spare time, I enjoy running, reading, traveling, and spending time with my family.

As the principal of Lowell Elementary School, I am looking forward to another great school year! It is my privilege to have the opportunity to take part in the education of your children and I take their education very seriously. The staff at Lowell is committed to ensuring that every child is provided the opportunity and encouragement to work to their potential. The combination of a talented staff, motivated students, and caring involved parents helps make Lowell an exceptional school.

I encourage each of you to be an active part of the Lowell PTO. Through the years, this organization has accomplished many wonderful things to enhance the quality of our students' education. Becoming a member of the PTO is a great way to get to know your children's friends and their parents.

A key to a successful year is having open communication between parents/guardians and staff. It will help your child experience success at school if we are all headed in the same direction. Developing a partnership with our parents is very important to us and, most importantly, contributes to your child's success. Your involvement in your child's education will help your child achieve more success and have a positive outlook on school. Please know that you are always welcome at our school and that we look forward to the many ways that we can work together to make this year a successful, challenging and rewarding experience for your child. If you have any questions or concerns during the school year, please feel free to call or stop by.

Our Lowell staff is very enthusiastic and dedicated to meeting the individual needs of all of our students. They have worked extremely hard this summer attending professional training sessions, working on classrooms, and preparing instructional plans for the upcoming school year. They are preparing for a promising year in working with your children!

We love our Lowell students and their families! We are delighted to share this upcoming school year with you and your child. I would love the opportunity to meet you, so please feel free to stop by the main office to introduce yourself. Building a strong home-school partnership is important to me and vital to a child's successful educational journey. Thank you for entrusting us to nurture, encourage, challenge, and enjoy your precious ones as we embark on a new school year!