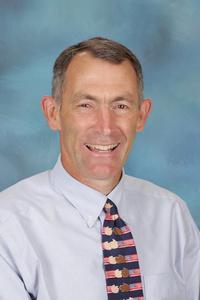 Phone:
Email:
Degrees and Certifications:
Mr.

Bill Kessler

Welcome to Bessemer Primary School! We are the home of the honey bees and this year our theme is to "Be Essential." Our teachers are committed to care for your child's growth as a whole person, as their essential commitment. Our mission at Bessemer City Primary is: ¨we will nurture, motivate, and inspire children to meet their highest potential..¨ This year, we will focus on academic growth in reading and math to prepare your child for success in his or her upcoming grades. In the meantime, we will enjoy our time together and look to make learning fun, challenging, and social. I am thrilled to have your child joining us this year. We are so looking forward to an essential part of your child's education and accelerating learning to help propel each child to a successful future.

Bienvenidos a la escuela primaria de Bessemer. Somos el hogar de las abejas melíferas y este año nuestro tema es "Ser Esencial.¨ Nuestras maestras están comprometidos con cuidar el crecimiento de su hijo como una persona integral, como su compromiso esencial. Nuestra misión en la Primaria de Bessemer City es: "nutriremos, motivaremos e inspiraremos a los niños para que alcancen su máximo potencial. ̈ Este año, nos centraremos en el crecimiento académico en lectura y matemáticas para preparar a su hija para el éxito en su próximo grado. Mientras, disfrutaremos de nuestro tiempo juntos y buscaremos que el aprendizaje sea fuerte, divertido y social. Estoy encantado de que su hijo o hija se una a nosotros este año. Esperamos estar una parte esencial de la educación de su hijo y la aceleración del aprendizaje para ayudar a impulsar a cada niño hacia un futuro exitoso.