Return to Headlines
Student and teacher honored for outstanding service
Carr student and Stanley teacher honored for outstanding service
A student and teacher from Gaston County Schools have won the Gaston County Jaycees Distinguished Service Award.

Niyah Richardson, a fifth grader at Carr Elementary School in Dallas, and Alice Ballard, an English and language arts teacher at Stanley Middle School, were among the award winners recognized during a dinner and ceremony on May 18 at the Gaston Country Club.

In addition to recognizing Richardson and Ballard, the Gaston County Jaycees honored police, fire, and rescue personnel for their outstanding service. The Jaycees also presented awards for lifetime achievement and significant contributions to the community and Jaycees organization.

WHY SHE WON: Niyah Richardson
Outstanding Gaston County Student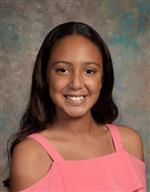 Last summer while visiting her family in Wilmington, Richardson and her cousin decided to set up a lemonade stand and charge 75 cents a cup. To everyone's surprise, they sold a lot of lemonade and collected $130.

In an effort to show appreciation for the community's support of their lemonade stand, Richardson and her cousin decided to pay it forward and used the $130 to purchase school supplies for students at Carr Elementary. It was a wonderful way to ensure that Richardson's classmates started the school year off with the supplies they needed.

This summer, Richardson is expanding her lemonade stand to include frozen lemonade, frozen tea, and frozen Kool-Aid, which will surely be popular on a hot summer day. It sounds like Richardson has a perfect plan to exceed last year's $130 total.

Presenting the Jaycees Distinguished Service Award to Richardson is a way to applaud her leadership and entrepreneurial spirit, her thoughtfulness to help her school and classmates, and her commendable efforts to serve the community and make it a better place. Above all else, Richardson's lemonade stand project teaches an important lesson that every person can do something to be kind and helpful toward others.

WHY SHE WON: Alice Ballard
Outstanding Gaston County Teacher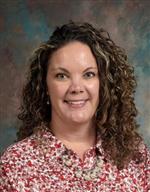 Alice Ballard is an incredible member of the teaching staff at Stanley Middle School, which is home to Gaston County's STEAM Academy for grades 6-8.

Ballard has been a teacher for 22 years, and her students know her as hard-working, fair, persistent, organized, and dedicated. She is a person who cares about her work and encourages students to do their best in everything. She also is known as "the ultimate rule follower and enforcer," which is good when it comes to teaching middle schoolers about structure, responsibility, and doing what is expected.

Recently, Mrs. Ballard and a colleague received a $20,000 grant from the STEM Center for Excellence at The Citadel. Click here to read about the grant, which is funding efforts to get students to think like computers when it comes to discovering, analyzing, and solving problems. The computational thinking approach enhances learning across a range of subjects and reinforces students' skills and abilities in reading, writing, and math.

Ballard serves her school in various ways, acting as a mentor to new teachers, chairperson of the school improvement team, coordinating the Accelerate Gaston summer enrichment program for her school, and representing her school on the national stage at the Conference on Digital Convergence and the Lexicon of Modern Learning virtual symposium.

Perhaps most important, Ballard is a servant leader who goes beyond expectations to be supportive of her students and their families, be a role model for her colleagues, and be an advocate for Stanley Middle School and public education in Gaston County.