National School Counseling Week 2018
---
February 5 - 9, 2018
As we recognize National Schooling Week this week, I'm reminded of why I LOVE being a school counselor...
I have the privilege of working with children- watching them grow and develop, listening to their thoughts,ideas and laughter, helping support them through school and life, encouraging them and cheering for them. What an honor!
I have the opportunity to help and support others as well. Being a school counselor aligns with one of my core beliefs- the responsibility to serve others. I am grateful for the opportunity to do so.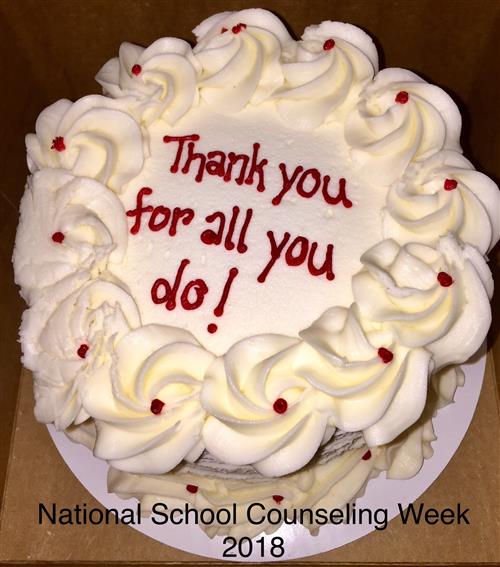 Thank you Hawks Nest Staff and Students for your words of encouragement, beautiful cards, flowers, gift cards and delicious lunch & treats in recognition of National School Counseling Week. I sincerely appreciate your thoughtfulness and kindness.
Bucketfilling abounds at the Nest!