The Great Kindness Challenge 2019
---

January 28 - February 1, 2019
Five Days of Kindness
We are performing one act of kindness each day as a school
*Friday, February 1st
Bring in spare change for Kind Coins for Liberia, service project of The Great
Kindness Challenge, to help build a health clinic in Liberia
or
Bring in a roll of paper towel to donate to the Animal Shelter of Gaston County.
*Thursday, January 31st
Wear yellow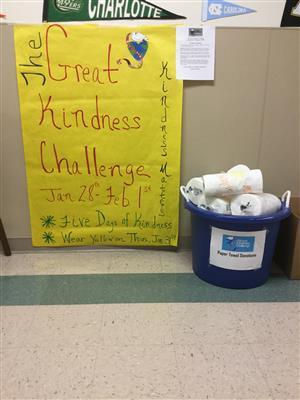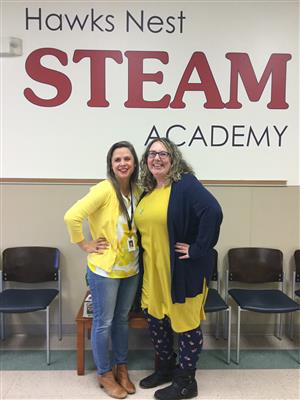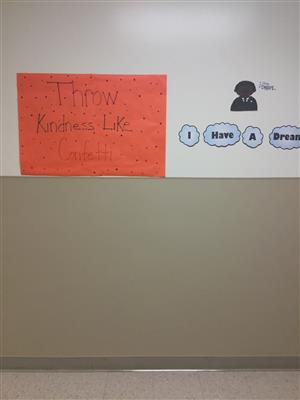 Great Kindness Challenge Week was a huge success! Thank you Hawks Nest for showing kindness through participating in Compliment Circles in your classrooms and showing our custodial staff how much we appreciate them. We showed kindness to those in our community by making cards for community helpers and collecting spare change for Kind Coins for Liberia and paper towel for the Animal Shelter of Gaston County. On Thursday,January 31st, we wore yellow and our Kindness Pep Rally on Friday, February 1st was a fabulous way to close out Great Kindness Challenge Week.