International Dot Day 2019
---
Celebrating Dot Day @ the Nest!
Celebrating Creativity, Courage and Collaboration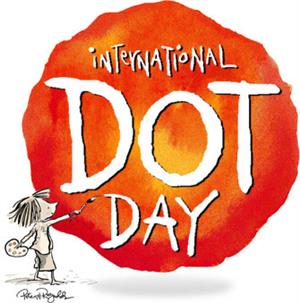 Make Your Mark Service Project
September 9th - 13th
In recognition of International Dot Day, Hawks Nest collected items (coloring books, crayons, bubbles, toothbrushes, toothpaste, nail polish, Axe body spray) for the children and families being served by Levine Children's Hospital.
We're thrilled to be Bucket Fillers!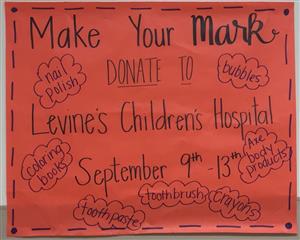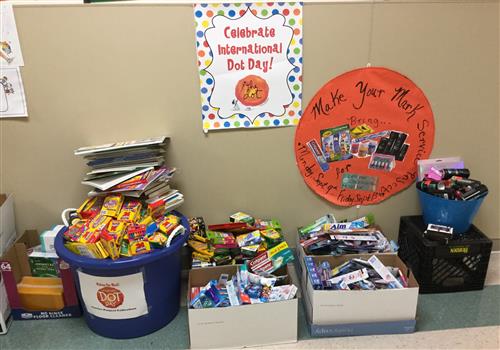 Over 1000 Items Collected for Levine Children's Hospital!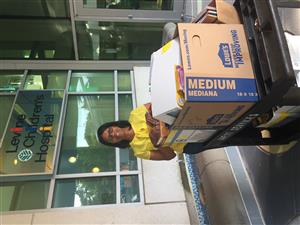 *In classroom guidance, we learned about making our mark and being better.
How will you make your mark?
Friday, September 13th - We wore Dots!