---
Exploring College & Careers!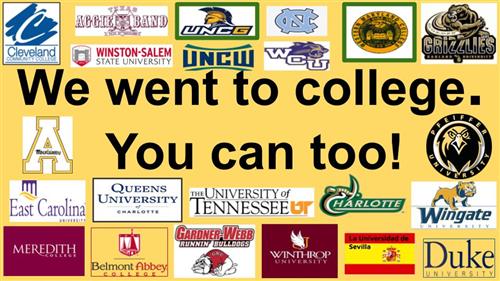 HNSA Staff Colleges & Universities
Students at Hawks Nest STEAM Academy explore college & careers during classroom guidance

from late March - April. Our students have an opportunity to explore a variety of opportunities available after high school graduation: four year colleges & universities, community colleges, technical schools & trade schools.
Students are also introduced to a wide array of careers through classroom guidance lessons.
Career Day is typically held in April.