World Kindness Day- November 13, 2021
---
Act of Kindness Service Project

November 8 - 12, 2021
Hawks Nest STEAM Academy is collecting canned goods and non-perishable food items in recognition of World Kindness Day on November 13, 2021. Items collected will be donated to a local community helping organization.
To learn more about World Kindness Day, visit Inspire Kindness - World Kindness Day 2021.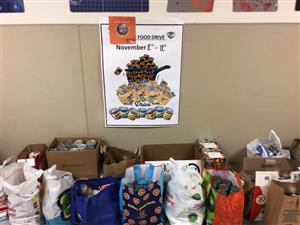 Thank you Hawks Nest Families! Together, we collected over 800 canned & non-perishable food items for the Alan Main Community Care Center. Way to go, Bucket Fillers!