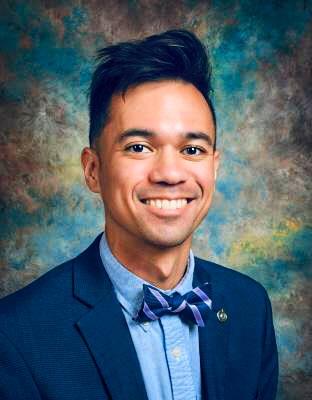 Phone:
Email:
Degrees and Certifications:
Mr.

Shawn Czerkis

Assistant Principal
siczerkis@gaston.k12.nc.us

Shawn Czerkis was transferred to serve as an assistant principal at Grier Middle School in January of 2023. As of the beginning of the 2022-23 school year, Mr. Czerkis began his third year as an assistant principal, his tenth year as an employee of Gaston County Schools, and his twelfth year as an educator.

Mr. Czerkis was born and raised in Detroit, Michigan. He attended Grand Valley State University in Grand Rapids, Michigan, where he graduated in 2012 with a Bachelor's Degree in Secondary Education with teaching endorsements in social studies and language arts for grades 6-12. In 2019, he earned his Master's Degree in K-12 School Administration from Gardner-Webb University in Boiling Springs, NC.

Mr. Czerkis's goal is to motivate students to be lifelong learners and for them to be ready for the next level of their education. All this while ensuring that all students reach their highest potential and grow into model citizens. Additionally, it is his goal to foster and facilitate the healthy social and emotional development of each child. In his free time, Mr. Czerkis enjoys playing sports, running, reading, and spending time with family and friends.

Mr. Czerkis's History in Gaston County Schools
Bessemer City Middle School (2013-2017): Language Arts & Social Studies Teacher, Athletic Director, Coach (Softball, Baseball, Boys' Soccer), Mentor for Beginning Teachers, Nominee for Beginning Teacher of the Year 2015/16.

William C. Friday Middle School (2017-2020): Language Arts & Social Studies Teacher, Softball Coach, Mentor for Beginning Teachers

Pleasant Ridge Elementary School (2020-2023): Assistant Principal

Grier Middle School (2023-Present): Assistant Principal
Phone:
Email:
Degrees and Certifications:
Mrs.

Laquesha Wilkins

Assistant Principal
ldwilkins@gaston.k12.nc.us

Laquesha Brannon Wilkins joined the Gaston County Schools Team in October 2022 as Assistant Principal. A native of SC, she has lived in Charlotte, NC for 16 years. She has served in the capacities of Dean of Students, Academic and Literacy facilitators, Middle School Lead, Teacher Mentor, TEACH Mentor, Supervisor of Masters Candidates for Grand Canyon University, SAM in the National SAM Innovation Project, Testing Coordinator, MTSS Lead, AIG Coordinator,Title I Coordinator, and Teacher of the Year 2014-15. She has presented locally, regionally, and locally sharing content from alternative education, blended instruction, and authentic teaching methods. Mrs. Wilkins' restorative, not punitive approach, has yielded much success with the populations (alternative, EC, AIG, middle school, high school) she has served. Her wealth of knowledge, continual academic growth, equitable focus, and collaborative approach has proven to build cultural capacity.

Mrs. Wilkins received an Associates degree in Early Childhood Development-Special Needs from Spartanburg Technical College (now Spartanburg Community College); Bachelor of Arts in Elementary Education from Limestone College; Masters in Elementary Education from Grand Canyon University, a Middle Grades Language Arts add-on, Master in School Administration from Gardner-Webb University, and is currently a Doctoral Candidate at Northcentral University.

Mrs. Wilkins' objective as Administrator is to ensure that every student has a voice, is accountable, removes limits, possesses a sound toolkit for academic and personal growth and success; and build collaborative, experiential moments that offer lifelong learning.