Return to Headlines
Board of Education appoints interim superintendent
Board of Education appoints interim superintendent for Gaston County Schools
N.C. School Boards Association will conduct national search for permanent superintendent
The Gaston County Board of Education has voted to hire the North Carolina School Boards Association (NCSBA) to conduct a national search for Gaston County Schools' next superintendent. While the search is taking place, Stephen C. Laws, Ed.D., has been appointed to serve as the interim superintendent, effective July 1, 2023.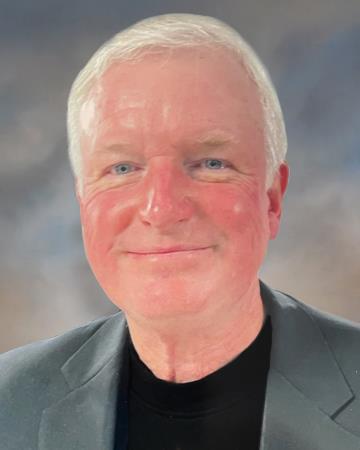 Having the NCSBA conduct the superintendent search and appointing Laws as the interim superintendent were approved by a unanimous vote of the Board. The action was taken during the Board's regular meeting on Monday, May 15.
During the meeting, Sam Thorp, NCSBA's assistant legal counsel for superintendent searches, provided an overview for the Board about the superintendent search process. It involves working with the Board to develop a timeline, draft a vacancy announcement, advertise the position, engage stakeholders for feedback, compile application materials, handle communication with applicants, arrange interviews, etc.
Board Chairman Jeffrey K. Ramsey stated: "We look forward to working with the School Boards Association to conduct our search for a new superintendent, and we are confident that the Association will help us find the ideal candidate to lead Gaston County Schools as we look ahead to 2024 and beyond."
Ramsey continued, "Because the search is expected to take several months, the Board is pleased to have Dr. Stephen Laws serving as our interim superintendent, beginning July 1. Dr. Laws is an experienced educator with more than 40 years of accomplished work in both K-12 and higher education. He is the former superintendent for Elkin City Schools and Wilkes County Schools, and he began his career in the education profession right here in Gaston County as a teacher at Bessemer City High School. He knows Gaston County and Gaston County Schools, and we believe he is the best choice to provide leadership, support, and guidance for us during this time of transition."
Laws, who lives in Gastonia, has served as an associate professor of education at Gardner-Webb University since 2011. From 2003 until 2011, he was the superintendent of Wilkes County Schools, and he was the superintendent of Elkin City Schools from 1998 until 2003.
After graduating from Wake Forest University with a bachelor's degree in business and Winthrop College with a master's degree in teaching/secondary education, Laws began his education career as a workforce development teacher at Bessemer City High School. He went on to become an assistant principal at Bessemer City High School and York Chester Junior High School and served as the principal at Cramerton Junior High School, Southwest Junior High School, and North Gaston High School. He also worked in the district's human resources department, serving as the personnel administrator and later as the executive director for human resources before going to Elkin City Schools.
Additionally, Laws obtained an education specialist degree in educational leadership from Winthrop College and a doctorate degree in educational leadership from Vanderbilt University.
The Board of Education's contract with Laws begins July 1, 2023 and runs through December 31, 2023, allowing as long as six months for the Board to select a permanent superintendent. Laws' monthly salary will be $19,700.
Current superintendent, W. Jeffrey Booker, Ed.D., informed the Board of Education on April 17 of his intention to complete his service to Gaston County Schools at the end of the 2022-2023 academic year. Booker joined Gaston County Schools in May 2009 as deputy superintendent of operations and became the district's seventh superintendent on January 1, 2014.