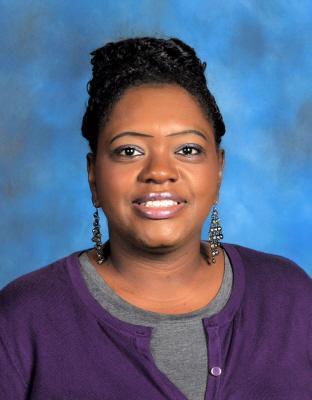 Phone: 704 836-9125
Email:
Degrees and Certifications:
Yeva Hall-Williamson

School Counselor
yhwilliamson@gaston.k12.nc.us

I joined GCS as an intern in the fall of 2005 from the profession of agency/mental health case management. My counseling experiences are at the elementary and high school levels. My Undergraduate Degree (UNC-Charlotte) is in Psychology and my Graduate Degree in School Counseling is from Gardner-Webb University.

For the last decade, I have served on the district's Suicide Prevention Committee and I've also served a total of 8 years as a facilitator for high school counselors. Aside from my professional joys of supporting my fellow school counselors, I love singing, listening to different genres of music, and attending shows in other areas of the Arts. Currently, I am the school counselor for all GVA students in grades K-12.

SCHEDULE A COUNSELOR APPOINTMENT by scanning the QR Code on the GVA website

STAY CURRENT by joining the Remind Text Messages for your grade level!

GVA Elementary School

GVA Middle School

Freshmen Class 23-24

Junior Class 23-24

Community College News (Juniors and Seniors)

The Amazing Senior Class

University Bound Seniors

SENIOR FORMS items that you will need to complete if you are in grade 12

Early Graduation (Fall) Early Release (Fall) Exit Survey (Spring)

*CHECK YOUR EMAIL or WEBSITE

COUNSELOR'S TIPS FOR SUCCESS:

* Check your emails weekly for IMPORTANT counseling communications!

* Stay on top of your Canvas and Edgenuity classes weekly!

* Connect with your school counselor!