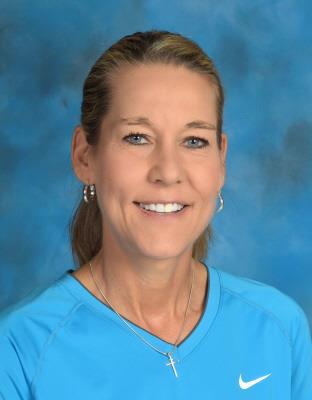 Phone:
Email:
Degrees and Certifications:
Michelle Burke - Physical Education Teacher

Hello, my name is Shelly Burke and I am the Physical Education teacher at New Hope Elementary School. This will be the start of my 26th year of teaching, and my 7th year of teaching here at NHE. Wow! How time flies when you're having fun!

I received my Education Specialist Degree in Educational Leadership from Georgia Southern University. I earned my Master's Degree in Educational Administration from the University of South Carolina and I also received my Bachelor of Science Degree in Physical Education from Illinois State University. I have taught in four different states: Illinois, Georgia, Tennessee and North Carolina. I also served as an Assistant Principal in Georgia for one year before moving to Tennessee.

During my free time, I love to watch sports, The Andy Griffith Show, and participate in outdoor activities. I also enjoy attending Charlotte Hornets games during basketball season. GO HORNETS! I am a UNC fan, St. Louis Cardinals fan, and a Dallas Cowboy fan. My hometown is Springfield, Illinois (Land of Lincoln….Abraham that is!). I have the most awesome husband of 26 years, his name is Kevin. Our "little boy" is named Reilly. He is a 13 year old chocolate lab who loves our company and loves his daily walks!

I am excited about starting a new school year and teaching children the skills that they need to participate in lifelong activities/exercise in order to stay healthy!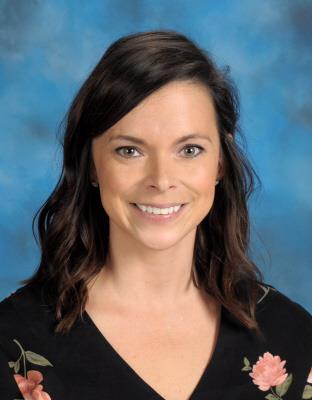 Phone:
Email:
Degrees and Certifications:
Brooke Martin - Art Teacher

I am Brooke Martin, the Art Teacher teacher at New Hope Elementary! This is my 6th year teaching at New Hope and I am looking forward to another great year!

I attended Appalachian State University and earned a Bachelor's degree in Communications, with a minor in Art. After working in the field of Marketing for a few years, I went back to school to obtain my teaching license and Master's Degree from Pfeiffer University. I am married and have two sons, a 4 year old and a newborn.

In my classroom you can expect creative, interdisciplinary lessons where students are engaged in learning while having fun!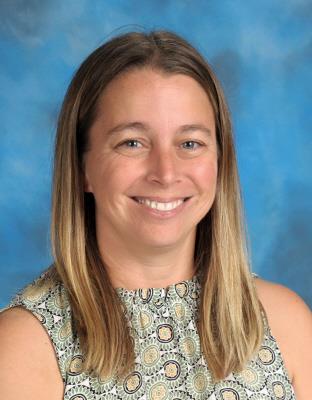 Phone:
Email:
Degrees and Certifications:
Caroline Sloan - Music Teacher

Welcome to music! My name is Caroline Sloan. This is my 10th year teaching and my 6th year at New Hope Elementary and am so excited and blessed to be part of such a wonderful school!

I am a graduate of Appalachian State University. I have been married to my wonderful husband, Brad, for 16 years and we have two sons that make every day brighter for us! Our family stays busy participating in sports and cheering on our favorite teams. We love to attend Stuart Cramer Storm games and pull for our Carolina Tar Heels, Carolina Panthers, and San Francisco Giants.

I am so excited to be able to offer music education to the students at New Hope Elementary. As Plato said, "Music gives a soul to the universe, wings to the mind, flight to the imagination and life to everything."