Return to Headlines
Students in CTE are soaring to new heights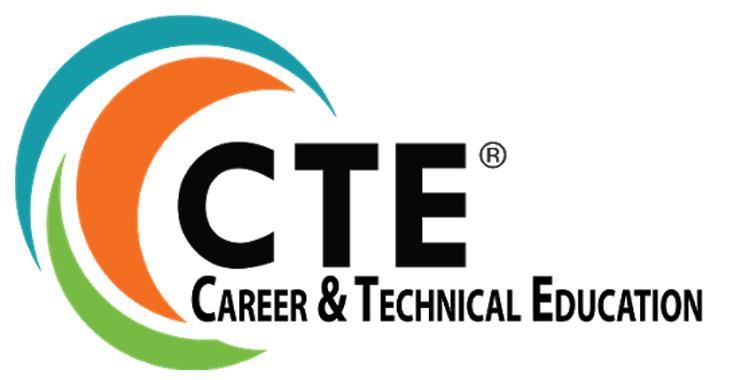 Students are soaring to new heights in Career and Technical Education
Students should do what makes them happy, and they should love what they do.

That is the attitude that Stuart W. Cramer High School teacher Rebecca Hill has as she teaches Sports Entertainment Marketing to her students every day. Hill is a part of the Career and Technical Education (CTE) faculty at Stuart W. Cramer, a job and a curriculum pathway that she truly enjoys.

Recently, it was announced that Gaston County Schools ranks first in the state for the number of CTE credentials earned by students and first in the state for the percentage of students earning more than one credential in a particular CTE area. This is the only time since the state began tallying credentials data that the same county has captured both rankings.

Four Gaston County high schools are in the Top 15 statewide for the number of credentials earned by students during the 2019-2020 year:
▪ Hunter Huss ranks second in the state with 2,976 credentials;
▪ Ashbrook ranks fifth with 2,297 credentials;
▪ Forestview ranks 13th with 1,721 credentials; and
▪ Stuart W. Cramer ranks 14th with 1,706 credentials.

For Hill, she is proud to be associated with a Career and Technical Education program that is among the best in the state. She knows that the knowledge, skills, and credentials earned by students will benefit them in the workforce. Earning a CTE credential is important, she believes, because it can set a student apart from others when applying for a job.

The CTE teachers at Hunter Huss are beaming with pride knowing that their school ranks second in North Carolina (out of more than 1,000 high schools) in the number of credentials earned by students. Hunter Huss is home to the district's Career Academy for high school students. Now in its fifth year, the Career Academy offers courses in more than a dozen career pathways, everything from health science, nursing, construction, and advanced manufacturing to firefighting, EMT, business, and culinary arts.

"The credentials make our students job-ready upon graduation," said Sam Bishop, CTE instructional management coordinator at Hunter Huss. "It also puts them ahead if they plan to go on to college to further their education."

CTE educators across the county say they've seen a difference in their students when incorporating the vocational courses into their education. Career and Technical Education promotes training students for the workforce, something that some teachers can speak to personally.

Chuck Austin, who teaches masonry at Forestview, knows how important it is to gain real-life experience to help set yourself apart in a particular industry. Austin, who owned a masonry business for a number of years, said he has seen his students get excited about what they are learning, and that's exciting for him as a teacher.

"Students love these classes because they get to put their hands on things and physically work and learn," Austin said. "It's not sitting at a desk all day, listening to lectures and taking notes. You're really getting the hands-on experience right here in the shop."

Ashbrook High School teacher Kristen Poarch said her business education classes have helped her students to see that there are careers available to them that they may not have considered as an option.

"CTE gives students an opportunity to consider alternatives in their career path," Poarch said. "I have several students who are creative and have designed some outstanding work, but prior to taking my class, they had never considered a career in graphic design. Now, they are."

The number of students interested in CTE continues to grow. For example, public safety classes used to have fewer than 10 students. Now, because of interest, enrollment in the classes has to be capped at 25.

Hill, who is a 2014 graduate of Gaston County Schools, said she's seen a huge difference just in the time since she was a student at South Point High School.

"I started high school in 2010, and the amount of growth I've seen since then, both in career pathway options and the number of students wanting to take these classes, is amazing," she said. "They're no longer just 'maybe' options or something you do for a hobby. Students are competing to get into classes with limited enrollment. We have come so far."

Bishop spoke to the same sentiment at Hunter Huss. He says having to find more teachers to meet students' demand for CTE classes is a good problem to have. "Students are getting more and more interested in these careers, and we just keep developing more pathways. It's a win-win situation," said Bishop.

The future of Career and Technical Education is soaring, which is understandable since Poarch believes the courses really complement a student's education.

"CTE classes are like the bow on a package," she said. "It really brings education together and gives students opportunities to use what they have learned in other courses and apply their knowledge and skills to the real world."

And interest in CTE will only continue to grow.

"There's always going to be a need for people in the trades," Austin points out. "Somebody has to build the house – computers can't do that, at least not yet."

Click here to read more about our success in Career and Technical Education.