Return to Headlines
Gaston's overall student proficiency increases again
Immediate Release
September 4, 2019
Contact: Todd Hagans
Chief Communications Officer
Office: (704) 866-6118
Cell: (704) 718-0279
E-mail: tthagans@gaston.k12.nc.us

Gaston's overall student proficiency increases again
Middle schools experience the most significant gains; graduation rate is 84.8 percent

Gastonia, N.C. – The student proficiency rate for Gaston County Schools increased slightly, and the school district experienced its most significant gains in science and middle school math, according to information released by the North Carolina State Board of Education.

The preliminary results of the state testing and accountability programs for the 2018-2019 academic year indicate how well the district did in the following areas: overall student proficiency, academic growth, school performance grades, and graduation rate.

Overall student proficiency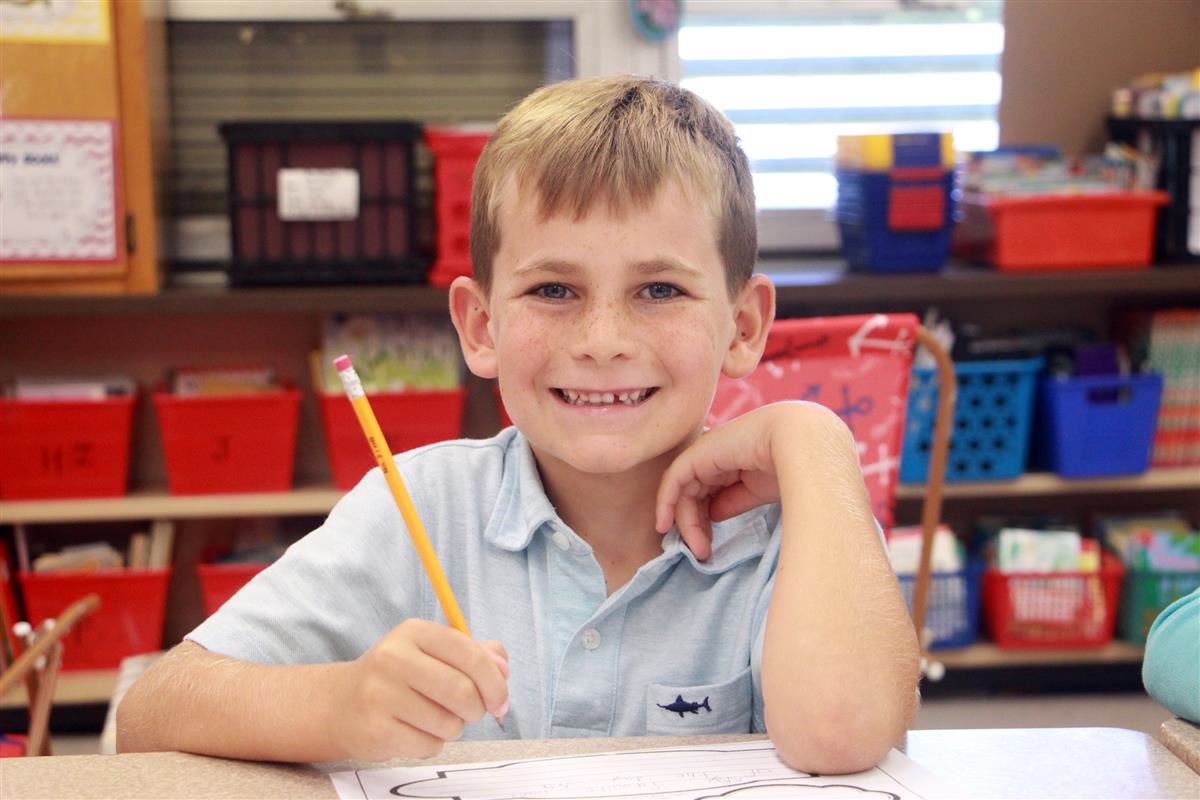 The district's overall student proficiency rate increased to 56.4 percent, which is slightly higher than the 2017-2018 rate of 56.0 percent. Proficiency is based on the number of students scoring a Level III, IV, or V on the state tests. Since the state implemented new testing standards five years ago, Gaston's proficiency rate has gone up 6.2 points, increasing from 50.2 to 56.4.

Collectively, the most significant gains in student proficiency occurred at the middle school level. Nine middle schools increased student proficiency, and the schools with a proficiency gain of five or more points are Stanley (+9.3), Bessemer City (+5.9), York Chester (+5.1), and Southwest (+5.0). Other notable gains in student proficiency are Cherryville Elementary (+16.1) and East Gaston High School (+9.0).

Students in grades 3-8 take end-of-grade tests in reading and math, and fifth and eighth graders also take an end-of-grade science test. High school students take end-of-course tests in Math I, Math III, Biology, and English II. The district had its most significant subject area improvements in math at the middle school level – sixth grade math (+7.8), seventh grade math (+4.5), and eighth grade math (+4.1). Additionally, overall science proficiency increased – fifth grade (+5.3) and eighth grade (+3.0). At the high school level, the district saw student proficiency gains in biology and English II.

Academic growth

For the 2018-2019 school year, Gaston County had 39 of its schools to meet or exceed academic growth expectations. At the middle school and high school levels, 87 percent of schools (20 of 23) met or exceeded expectations.

Academic growth indicates whether students achieve a year's worth of academic progress for a year's worth of instruction. Growth is reported in one of three ways: Exceeded Growth, Met Growth, or Did Not Meet Growth.

School performance grades

The state uses the testing and accountability data to give school performance grades, which were assigned for the first time in 2014. A school's performance letter grade is determined using a formula based only on two factors: student achievement (80 percent) and student academic growth (20 percent). For the 2018-2019 school year, Gaston County had more than three-quarters of its schools (77.4 percent) to earn an A, B, or C grade – two schools received an A grade, 16 schools received a B grade, and 23 schools received a C grade. No schools received an F grade.

The school performance grade should not be interpreted as a comprehensive evaluation that determines the quality of a school. Only select criteria are used to determine the grade. Factors such as school size, diverse student population, socioeconomics, teacher experience, student learning obstacles, special programs, and parental and community involvement have an effect on a school's performance, but are not considered in the grade.

Graduation rate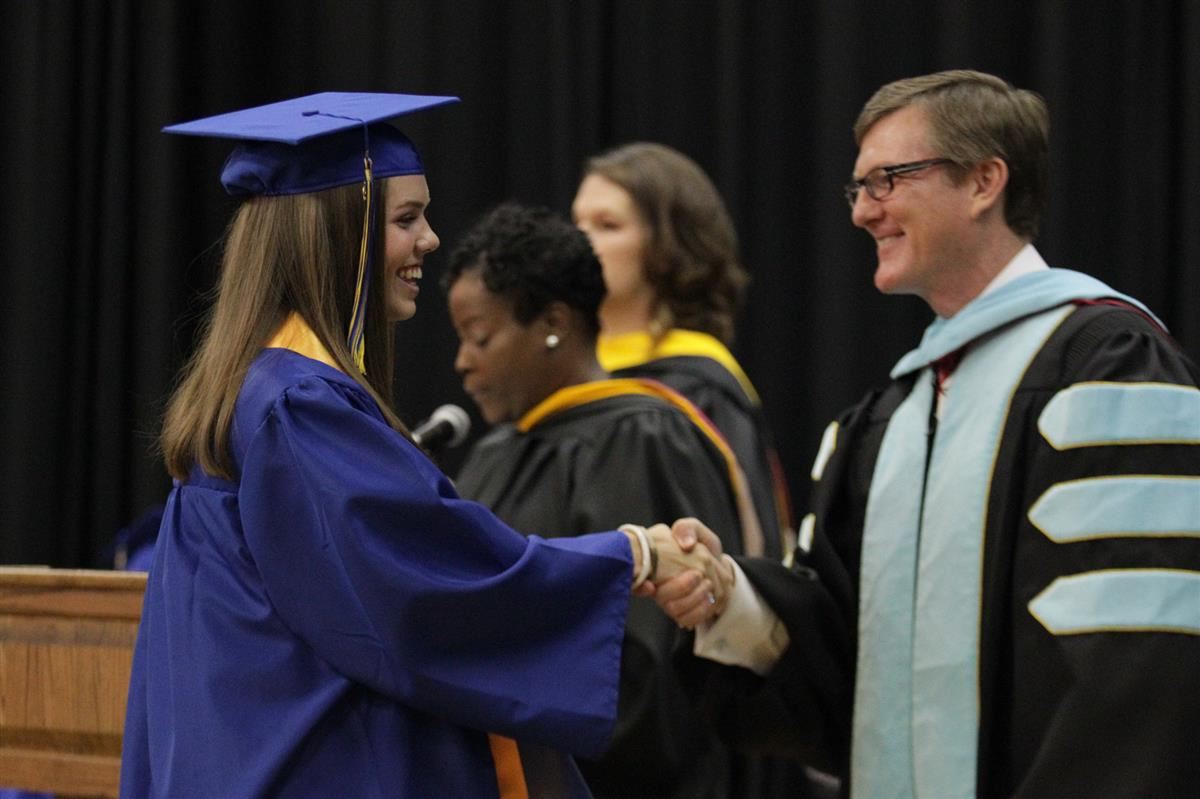 The graduation rate for the Class of 2019 is 84.8 percent. Four high schools have a graduation rate that exceeds 90 percent: Gaston Early College (100 percent), Highland (100 percent), Forestview (92.7 percent), and South Point (90.1 percent). Additionally, six high schools – Gaston Early College, Forestview, Highland, Hunter Huss, North Gaston, and South Point – saw an increase in the graduation rate when compared to 2018.

Called the four-year cohort graduation rate, it reflects the percentage of students who entered the ninth grade in 2015-2016 and graduated four years later in June 2019. When the state first calculated the four-year cohort graduation rate in 2005-2006, Gaston County's rate was a mere 68.1 percent.

Last year, the state changed how the graduation rate is calculated, which resulted in lower rates for schools. Previously, the rate was based primarily on the initial number of ninth grade students who created the cohort. Students who enrolled in a school, but were not part of the school's initial cohort, were included in the calculation only if they were on schedule to graduate in four years. Now, all students, regardless of circumstances, are included in a school's cohort. When the new calculation guidelines were used for the first time last year, Gaston's graduation rate was 85.6 percent.

It is important to note that the four-year graduation rate is not the same as the dropout rate, which indicates the number of students who drop out of high school in a given year.

Some students need an extra year of high school to complete graduation requirements. The district's five-year cohort graduation rate is 86.4 percent. The five-year cohort graduation rate reflects the number of students who entered the ninth grade in 2014-2015 and graduated by June 2019.

"It is encouraging to see that we are maintaining our gradual increase in overall student proficiency with an increase of more than six points over the past five years," stated Superintendent of Schools W. Jeffrey Booker. "Just a slight increase in proficiency is a reflection of hundreds of students improving their academic performance to achieve at or above grade level standards. We also are pleased to see gains on several of the subject area tests, particularly in math in our middle schools and in science."

Dr. Booker added, "While we are experiencing progress, we know there is room for improvement, and we will use the testing and accountability data to determine the areas that need our attention. Above all else, we want to concentrate on continuing to increase student proficiency and improving our graduation rate. I am confident that our school administrators, teachers, support personnel, and others will embrace the challenges and opportunities that we face because they are wholeheartedly committed to doing everything possible to ensure that our students grow, thrive, and achieve more in the classroom."

Below are highlights from the 2018-2019 state test results: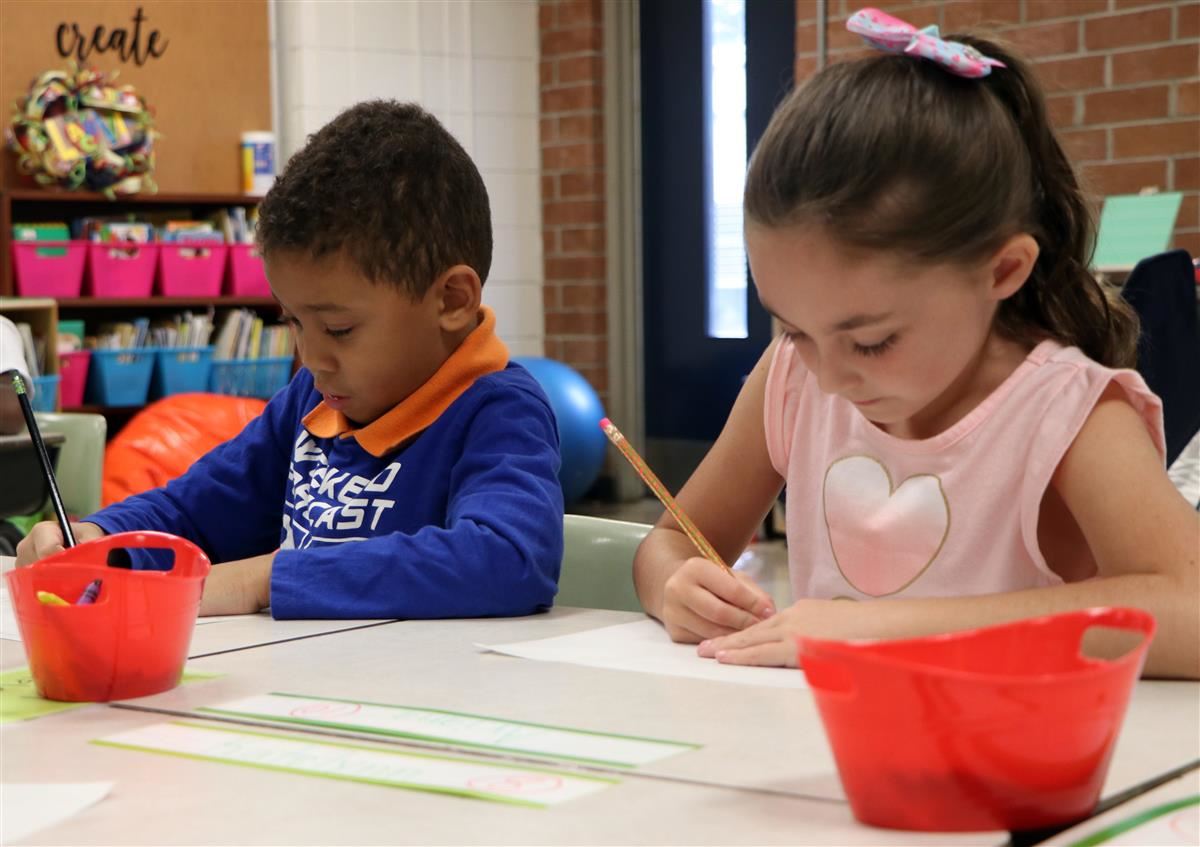 Under the state testing and accountability program, students in grades 3-8 are tested in reading and math. Fifth and eighth grade students also are tested in science. High school students take state tests in four subject areas: Math I, Math III, Biology, and English II. This is the first time that Math III has been included in the state testing program.





The most significant improvement in a grade-level subject area was math for middle schools. Each grade level posted gains in overall math proficiency when compared to the previous year (2017-2018): sixth grade (+7.8), seventh grade (+4.5), and eighth grade (+4.1).





Other improvements in a grade-level subject area were fifth grade science (+5.3), high school English II (+3.2), eighth grade science (+3.0), and high school biology (+2.9).





Overall student proficiency on the state end-of-grade and end-of-course tests increased to 56.4 percent. When the state implemented new testing standards five years ago, the district's proficiency rate was 50.2 percent. Proficiency is determined by the number of students scoring a Level III, IV, or V on the state tests.





This year (2018-2019), Gaston County Schools had 39 schools to meet or exceed academic growth expectations. At the middle school and high school levels, 87 percent of schools met or exceeded growth expectations.





Among the elementary schools (grades 3-5), Hawks Nest, Cherryville, Belmont Central, W.A. Bess, New Hope, Pinewood, Rankin, Robinson, and Catawba Heights had the highest proficiency rates.





The elementary schools with the most significant increases in proficiency compared to last year were Cherryville (+16.1), Rankin (+5.9), Woodhill (+4.8), McAdenville (+4.2), Sadler (+3.8), and Gardner Park (+3.6).





Nine middle schools (grades 6-8) had an increase in proficiency when compared to the previous year (2017-2018). Cramerton, Belmont, Stanley, and Mount Holly had the highest proficiency for middle schools. Stanley (+9.3), Bessemer City (+5.9), York Chester (+5.1), and Southwest (+5.0) had the most significant increases among middle schools.





Highland School of Technology and Gaston Early College had the highest proficiency among the high schools (grades 9-12). Highland with 99.6 percent and Gaston Early College with 97.4 percent are among the top scores in the state for student proficiency.





The high school with the most significant increase in proficiency is East Gaston (+9.0).





Gaston Early College and Highland received an A school performance grade. The district has 16 schools that received a B grade: Ashbrook, Belmont Central, Belmont Middle, W.A. Bess, Cherryville Elementary, Cherryville High, Stuart W. Cramer, Cramerton, East Gaston, Forestview, Hawks Nest, New Hope, Page Primary, Rankin, South Point, and Stanley.





Cramerton Middle School is one point away from having an A school performance grade, a status that is extremely difficult to achieve.





The test scores released today are preliminary results. The results will be verified by the state and official results will be a part of the district and school report cards, which will be issued this fall.

Click here for charts with information about student proficiency and academic growth, the graduation rate, and school performance grades.